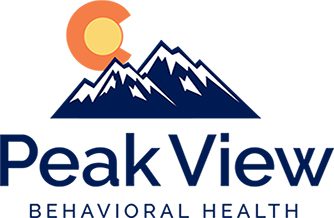 Franklin, Tenn. – January 22, 2020 – Summit BHC ("Summit" or "the Company"), a leading provider of addiction treatment and behavioral health services, today announced the acquisition of Peak View Behavioral Health. Located in Colorado Springs, CO, the 112-bed acute psychiatric and behavioral health hospital will be Summit's first facility in the state and brings the Company's total number of operating facilities to nineteen.
"We are excited to announce the acquisition of Peak View," stated Jon O'Shaughnessy, CEO of Summit. "Our company is passionate about quality of care and reaching new populations who can benefit from our services. Peak View is a nationally-recognized program with a proven track record of providing innovative and evidence-based care for both behavioral and mental health treatment. We are thrilled to welcome them to the Summit family."
"This is an exciting time for Peak View as we look to grow our services and reach a larger population of people who are in need of care," stated Ty Meredith, CEO at Peak View. "Partnering with Summit allows us to do just that. While our quality programs and services will remain the same, we are joining a successful network of care providers across the country who hold the same values as we do."
About Summit BHC
Headquartered in Franklin, Tennessee and founded in June 2013, Summit was established to develop and operate a network of leading addiction treatment and behavioral health centers throughout the country. The company's sole focus is on the provision and management of specialty Substance Use Disorder and Mental Health services within a flexible and dynamic continuum of care. The leadership team at Summit is comprised of senior executives with decades of combined experience in the behavioral healthcare industry at the national level. The company currently owns and operates 19 freestanding behavioral health and addiction treatment centers in 14 states across the country.
About Peak View Behavioral Health
Peak View Behavioral Health is an acute psychiatric and behavioral health hospital dedicated to providing quality care to promote growth and structure for clients and families. Peak View has provided care in the Colorado Springs community since 2009 and opened its state-of-the-art 112-bed psychiatric hospital in the summer of 2012. The hospital is licensed by the State of Colorado and is accredited by the Joint Commission.
Waller Lansden Dortch and Davis, LLP and Willkie Farr & Gallagher LLP were counsel to Summit BHC in this transaction.
For Information
Daniel Krasner (Summit BHC) – 601-906-9024 – dkrasner@summitbhc.com