We know how difficult it is to find quality, affordable, and effective care for someone dealing with mental health or addiction issues. We are proud to be recognized as one of the premier behavioral health providers in Colorado, and we welcome clients from all over the country. At Peak View Behavioral Health, we understand that each of our clients have different needs and come from different backgrounds, so there is no cookie-cutter approach to our treatment.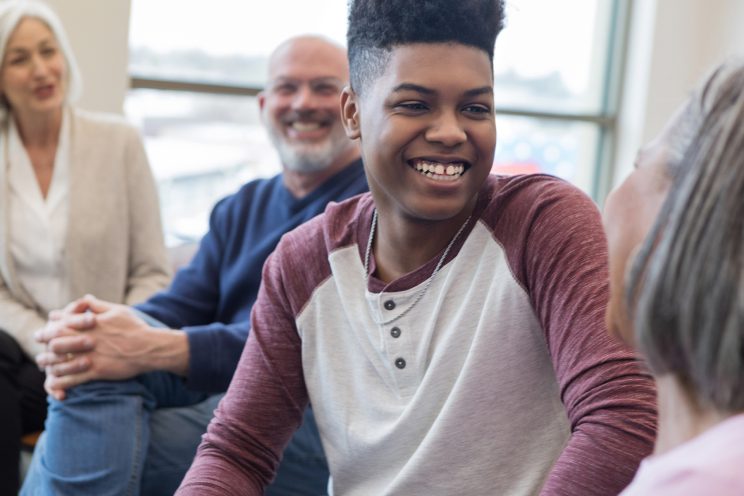 Our clients are treated by highly trained psychiatrists, psychologists, medical doctors, nursing staff, therapists, and mental health technicians.
We began providing behavioral health treatment in 2009 and opened the doors of our 112-bed facility in 2012. Since that time, our dedicated leadership and medical staff have provided life-altering care to countless clients who are dealing with addiction and mental health issues.
Honesty
We work with integrity and fairness.
Competence
We strive to be the best and hold ourselves accountable.
Perseverance
We meet challenges with the resolve to succeed.
Passion
We are passionate about what we do, each other, and those we serve.
Respect
We honor the human dignity of everyone we work with.
Teamwork
We succeed, and have fun, by pulling together.
Our values are at the core of our addiction treatment program.
Our full cycle of care includes:
Continuing Care at Peak View
Peak View Behavioral Health accepts admissions 24 hours a day, seven days per week. Our admissions phone number is also staffed around the clock. If you or a loved one is seeking treatment for psychiatric or addiction issues or if you'd like to learn more about our treatment programs, please contact us now.